Torrent details for "VA - The 100 Collection The 80s (2019) Mp3 320kbps Songs [PMEDIA]" Log in to bookmark
Language:
English
Info Hash:
6cad5afee3aee259cff9ba3cb8db435b3134eca9
Health:
File List (107) :
Thanks for rating :
matesio
(5),
Various Artists –  The 100 Collection The 80s (2019) [Mp3 320kbps Quality Songs]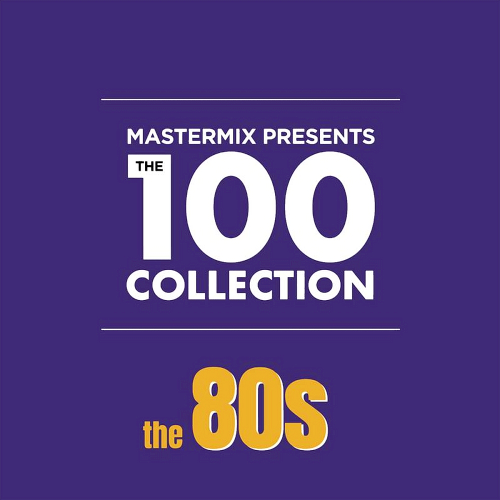 Info:
The 100 Collection is a definitive compilation featuring the biggest hits of a chosen genre in one DJ friendly package. Each collection features a Warm Up, Main Party & End Of Night section that includes the right balance of songs for the perfect night with additional Top Up set options to further increase your music library. The collection is un-mixed and compiled for DJs by DJs!
Artist:
Various
Album:
The 100 Collection The 80s
Year:
2019
Genre:
Dance, Disco, Reggae, RnB, Pop, Blues, Rap, Rock
Total Tracks:
100
Total Time:
06:34:32
Total Size:
923 MB   
Quality: Mp3 320 kbps 
Tracklist:
CD 1
01. Colonel Abrams - Trapped (Edit) 4:00
02. David Bowie - Let's Dance 4:10
03. Fine Young Cannibals - She Drives Me Crazy 3:36
04. Frankie Goes To Hollywood - Relax 3:58
05. George Michael & Aretha Franklin - I Knew You Were Waiting (For Me) 3:58
06. Indeep - Last Night A Dj Saved My Life 4:31
07. Jermaine Stewart - We Don't Have To Take Our Clothes Off 4:05
08. Jocelyn Brown - Somebody Else's Guy 3:50
09. Katrina & The Waves - Walking On Sunshine 3:53
10. Kenny Loggins - Footloose 3:48
11. Kraftwerk - The Model 3:41
12. Luther Vandross - Never Too Much 3:50
13. Paul Young - Come Back And Stay 4:23
14. Queen - Radio Ga Ga 5:43
15. Rufus & Chaka Khan - Ain't Nobody 4:25
16. Sade - Your Love Is King 3:38
17. Swing Out Sister - Breakout 3:48
18. Tears For Fears - Everybody Wants To Rule The World 4:09
19. The Blow Monkeys - It Doesn't Have To Be This Way 4:04
20. The Pointer Sisters - Automatic 4:46
21. The Police - Every Breath You Take 4:11
22. The Specials - Ghost Town 3:39
23. Toto - Africa 4:20
24. Ub40 - Red Red Wine 3:04
25. Wham! - I'm Your Man 4:03
CD 2
26. Bananarama - Na Na Hey Hey (Kiss Him Goodbye) 3:29
27. Billy Joel - Uptown Girl 3:16
28. Black Lace - Agadoo 3:08
29. Bros - When Will I Be Famous 3:59
30. Bucks Fizz - Making Your Mind Up 2:39
31. Culture Club - Karma Chameleon 4:02
32. Dexy's Midnight Runners - Come On Eileen 4:11
33. Dr. & The Medics - Spirit In The Sky 3:31
34. Duran Duran - Girls On Film 3:29
35. Elton John - I'm Still Standing 3:04
36. Eurythmics - Sweet Dreams (Are Made Of This) 3:37
37. Heaven 17 - Temptation (Edit) 3:05
38. Irene Cara - Fame 3:49
39. Jason Donovan - Too Many Broken Hearts 3:28
40. Jive Bunny & The Mastermixers - Swing The Mood 4:04
41. Kylie Minogue - Hand On Your Heart 3:52
42. Madonna - Like A Prayer 5:43
43. Paul Simon - You Can Call Me Al 4:36
44. Pet Shop Boys - Always On My Mind 3:58
45. Philip Bailey & Phil Collins - Easy Lover 5:05
46. Ray Parker Jr. - Ghostbusters 4:08
47. Rick Astley - Never Gonna Give You Up 3:32
48. Simple Minds - Don't You (Forget About Me) 4:21
49. The Weather Girls - It's Raining Men 3:31
50. Wham! - Wake Me Up Before You Go-Go 3:51
CD 3
51. A-Ha - Take On Me 3:48
52. Adam & The Ants - Stand And Deliver 3:06
53. Bad Manners - Special Brew 3:36
54. Belinda Carlisle - Heaven Is A Place On Earth 4:06
55. Black Box - Ride On Time 4:32
56. Bon Jovi - Livin' On A Prayer 4:11
57. Bruce Springsteen - Dancing In The Dark 4:00
58. Bryan Adams - Summer Of '69 3:36
59. Cyndi Lauper - Girls Just Want To Have Fun 3:58
60. Depeche Mode - Just Can't Get Enough 3:41
61. Erasure - A Little Respect 3:34
62. Georgio Moroder & Philip Oakey - Together In Electric Dreams 3:53
63. Kc & The Sunshine Band - Give It Up 4:06
64. King - Love & Pride 3:21
65. Phil Collins - You Can't Hurry Love 2:54
66. Soft Cell - Tainted Love 2:40
67. Spandau Ballet - Gold 3:54
68. Technotronic - Pump Up The Jam (Radio Edit) 3:43
69. The Communards Feat. Sarah Jane Morris - Don't Leave Me This Way (With Sarah Jane Morris) 4:31
70. The Human League - Don't You Want Me 3:59
71. The Jam - Town Called Malice 2:53
72. The Proclaimers - I'm Gonna Be (500 Miles) 3:40
73. Tiffany - I Think We're Alone Now 3:46
74. Transvision Vamp - Baby I Don't Care 4:27
75. Yazz & The Plastic Population - The Only Way Is Up 4:03
CD 4
76. Abc - The Look Of Love 3:29
77. Bill Medley & Jennifer Warnes - (I've Had) The Time Of My Life 4:49
78. Blondie - Atomic 3:50
79. Diana Ross - Chain Reaction 3:51
80. Dire Straits - Walk Of Life 4:10
81. Eddy Grant - I Don't Wanna Dance 3:38
82. Frank Sinatra - Theme From New York, New York 3:24
83. George Michael - Careless Whisper 5:03
84. Go West - We Close Our Eyes 3:53
85. Guns N' Roses - Sweet Child O' Mine 5:56
86. Kool & The Gang - Celebration 3:43
87. Kylie Minogue & Jason Donovan - Especially For You 3:59
88. Lionel Richie - All Night Long (All Night) 4:12
89. Lionel Richie - Dancing On The Ceiling 4:36
90. Nena - 99 Red Balloons 3:52
91. Ottawan - Hands Up 3:18
92. Prince - 1999 (Edit) 3:39
93. Shakin' Stevens - This Ole House 2:50
94. Spandau Ballet - True 5:31
95. Starship - Nothing's Gonna Stop Us Now 4:27
96. T'pau - China In Your Hand 4:02
97. The Gap Band - Oops Up Side Your Head 3:24
98. Tina Turner - The Best 4:09
99. U2 - With Or Without You 4:56
100. Whitney Houston - I Wanna Dance With Somebody (Who Loves Me) 4:51


Name
DL
Uploader
Size
Added
-
1,732
[186/125]
12/08/19 15:05
-
1,647
[172/13]
12/04/19 18:56
1,361
[143/9]
22/05/19 10:32
-
5,220
[143/4]
18/12/18 02:28
-
2,639
[117/15]
18/12/18 01:20
-
350
[115/32]
21/05/19 06:12