Language:
English
Info Hash:
d44502fcd00f0104af79e89b8aa4d911388e3126
Added:
14-08-2019 21:29
(edited 14-08-2019 21:29) by

square
Health:
File List (13) :
The Jesus and Mary Chain - Darklands
Enjoy
For similar torrents please follow the link , many thanks
https://torrentgalaxy.info/torrents.php?search=sq%40tgx
The Jesus and Mary Chain are a Scottish alternative rock band formed in East Kilbride in 1983. The band revolves around the songwriting partnership of brothers Jim and William Reid. After signing to independent label Creation Records, they released their first single "Upside Down" in 1984. Their debut album Psychocandy was released to critical acclaim in 1985 on major label WEA. The band went on to release five more studio albums before disbanding in 1999. They reunited in 2007.
Darklands is the second studio album by Scottish alternative rock band The Jesus and Mary Chain. It was released on 31 August 1987 by Blanco y Negro Records. Unlike their previous album, Psychocandy, drum machines were used in place of drummer Bobby Gillespie, who had left to pursue a career as the frontman with Primal Scream. Lead vocals are performed by Jim Reid, with the exception of "Darklands", "Nine Million Rainy Days" and "On the Wall", which are sung by William Reid.
Darklands reached number five on the UK Albums Chart, the band's highest-peaking album on the chart to date. The album was included in the book 1001 Albums You Must Hear Before You Die.
Primal Scream later recorded a cover version of the album's title track as a B-side to their 1998 single "If They Move, Kill 'Em"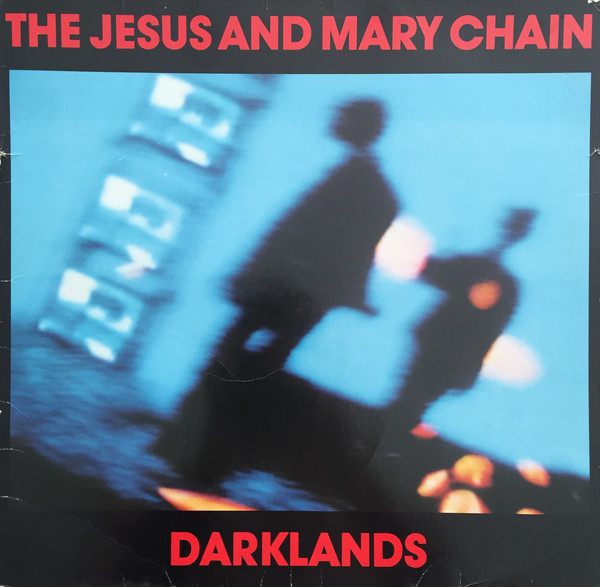 Track List
1. Darklands
2. Deep One Perfect Morning
3. Happy When It Rains
4. Down on Me
5. Nine Million Rainy Days
6. April Skies
7. Fall
8. Cherry Came Too
9. On the Wall
10. About You